Bergvik provides Iso Floor for Vodacom

We do not hesitate recommending the Bergvik Iso Floor system and thank Bergvik for the excellent support rendered to Vodacom on our development projects.
Vodacom
BERGVIK ISO FLOOR SAFEGUARDS EQUIPMENT AND PROVIDES GREAT FLEXIBILITY
Vodacom (Pty) LTD is extremely happy with the Bergvik Iso Floor raised floor system as it fully compliments the Vodacom modularity and standardization design strategies and objectives.
Vodacom lists the following aspects of advantage of the Bergvik floor system:
The structural stability and strength of the floor system eliminating the need to install independent structures for electrical distribution boards, battery racks, HVAC plant, gas cylinder manifolds, etc.
The modularity and adaptability of the floor systems design.
Installation speed and accuracy and the ease at which cable and service pipe penetrations can be made through the panels.
The flexibility of the floor panels layout and the relative ease with which layout changes to existing installations can be made as our needs change over time.
The pleasing aesthetic appearance and superior final finish of the floor.
The limited number of support structures below floor level making data & power cable installation far easier, quicker and safer. The conditioned air flow to the equipment racks is less restricted and efficiency is enhanced.
The speed of installation.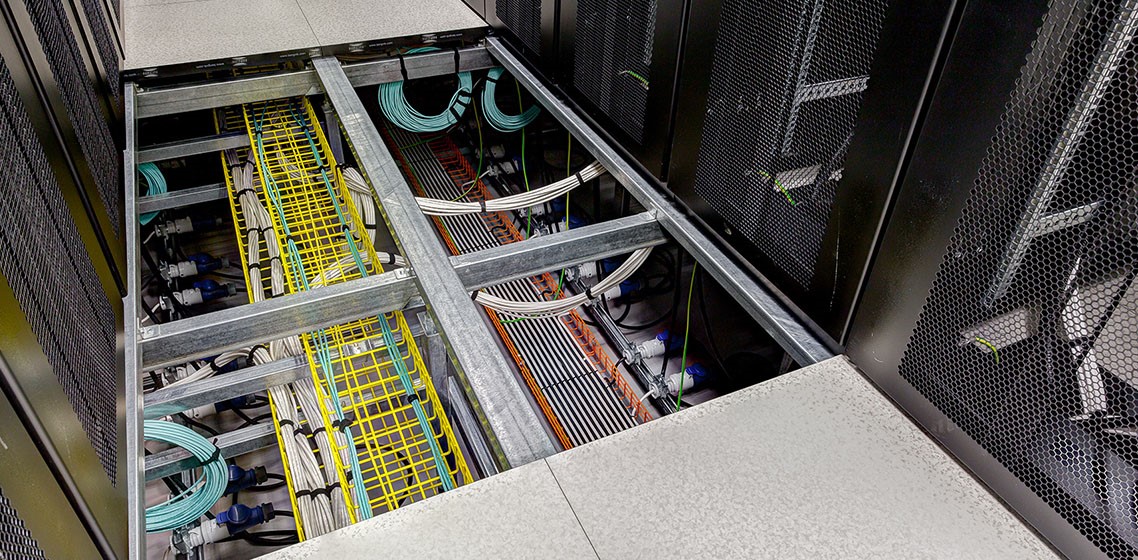 PROJECT FACTS
In 2007 the first contract in South Africa was awarded to Bergvik. The transfer of essential technical information to Vodacom's appointed consulting engineers and architects, the commercial and technical support received from Bergvik principals in the USA and Sweden were all executed in an exemplary manner.
THIS IS VODACOM
Vodacom is a leading pan-African service provider offering total communications solutions to enterprises across the continent. Vodacom offer connectivity through a variety of access mediums, hosted services across geographies, enterprise communications services and mobility.