Bergvik South Africa further strengthens its team with five new employees!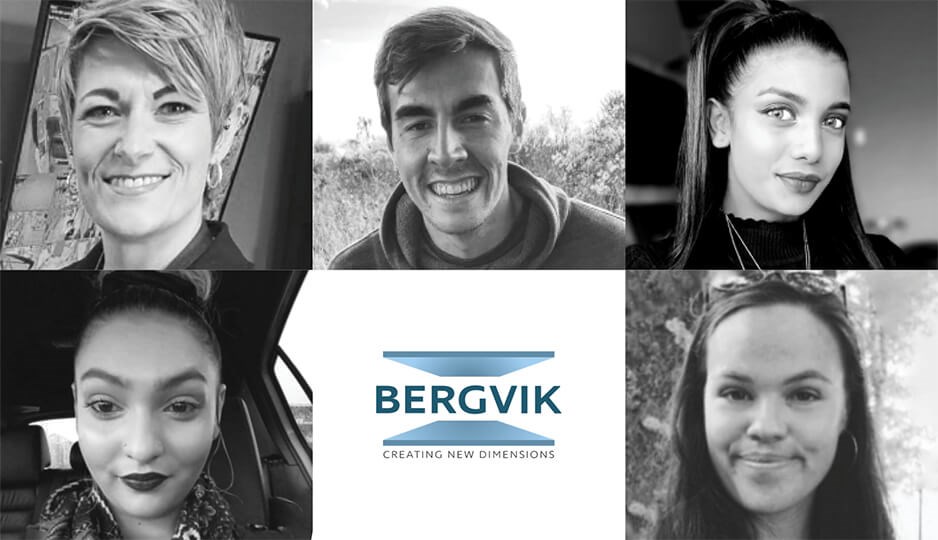 Please join us by welcoming five new faces to the Bergvik Southern African Team!
Amy McDougall
Amy McDougall is our new Senior Account Manager for Bergvik Southern Africa. Amy is passionate about people and believes in providing an exceptional experience for every customer she speaks with. She has more than sixteen years of sales and account management experience across various sectors and is thrilled to be involved in the Data Centre industry at this exciting time!
Wahlrich van Breda
Wahlrich is motivated to be the best he can possibly be and to continuously grow as he moves forward. He has a B.A. degree in Industrial Psychology and Labour relations, a Hons degree in Business Management and is currently in the process of completing a Masters of Commerce degree in Project Management. He has been a project manager for a total of five years, with three years part time and two years full time experience.
Tiaitra Lutchman
Tiaitra Lutchman is Bergvik South Africa's new General administrator, she will be assisting the marketing team with the recreation of documents and designs. She has three years of experience in the IT industry. She has received certifications in TEFL, Evacuation warden, First Aid and as a SHE Representative. She believes that the world always looks brighter with a smile.
Christine van Niewenhuizen
Christine is joining our Projects team as Projects Administrator. She is a productive person, not afraid to face new challenges, very determined and willing to take on any task that is handed to her. She brings dedication and determination to the Bergvik team. Her goal is to ensure all documents, filing and projects are always up to date, ensuring that her team has no issues when it comes to paperwork and making sure that our clients are always satisfied with the outcome for the work that Bergvik has done for them.
Justine Roberts
Justine is joining the team as Sales and Marketing Administration for the African and Southern African regions. She has over four years of experience in sales and administration. She is a self-starter who thrives in a fast-paced environment and is organized with strong skills in scheduling, documentation preparation, good communication skills on all levels and is always motivated to create a warm welcoming environment for clients.
We are excited to have you on our team and look forward to our work together!